---
 Successful Portfolios Low-Cost Automated Robo Advisor
Successful Portfolios Robo Advisor (SP Robo Advisor) combines BlackRock Target Allocation ETF Models with Institutional Intelligent Portfolios™ (IIP) trading and custody services. Our approach leverages the expertise of industry leaders BlackRock and Charles Schwab while giving investors direct access to Successful Portfolios' expert team of wealth advisors.
SP Robo Advisor helps you invest smart and get personal service from the pros at Successful Portfolios while you save money with an ultra-low investment management fee of 0.50% annualized and no commissions or transaction fees.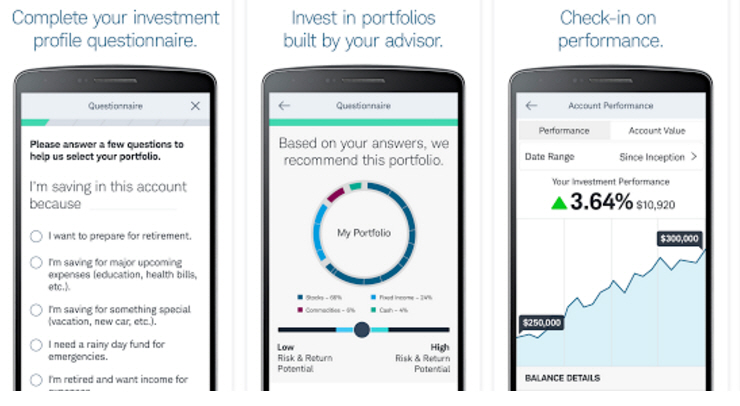 Questions? Call us at (727) 744-3614, or email robo@successfulportfolios.com, or contact @SPRoboAdvisor on Facebook.
---
Opening an Account is Easy.
Go to Institutional Intelligent Portfolios™ and signup online or use the Android or Apple App.  When you signup, be sure to input Successful Portfolios' four digit client access program key– 2KMY.  Watch Parker Evans, CFA, CFP and David Bennett, CFA, CFP show you how to open and fund an SP Robo account using your smartphone:
Program Key:  2KMY
---
Successful Portfolios LLC (SP) is an independent Registered Investment Advisor not owned, affiliated or endorsed by Charles Schwab or BlackRock. SP Robo Advisor seeks to replicate BlackRock Target ETF Model asset allocations. Schwab IIP rebalancing algorithms may constrain full model replication and SP Robo portfolios will sometimes utilize substitute ETFs in place of BlackRock recommended iShares ETFs. BlackRock Investments, LLC is the distributor for iShares ETFs.