January 31, 2022
Posted by:

Parker Evans, CFA, CFP, CMT

Categories:

Bonds, Portfolio Management, Retirement Planning, Stocks
The Sixty-Forty Retirement Plan is a simple, four-step plan for creating monthly income from your retirement nest egg. Here's how it's done:
Invest 60% of your retirement assets in a low-cost S&P 500 stock index portfolio.
Invest 40% in a portfolio of ultra-safe US Treasury Notes, laddered one to three years.
Rebalance your overall portfolio when your stock allocation exceeds 70% or drops below 50%.
Withdraw 4% of your portfolio value each year (The 4% Rule).
Here's a look at how $100,000 invested 30 years ago would have worked out.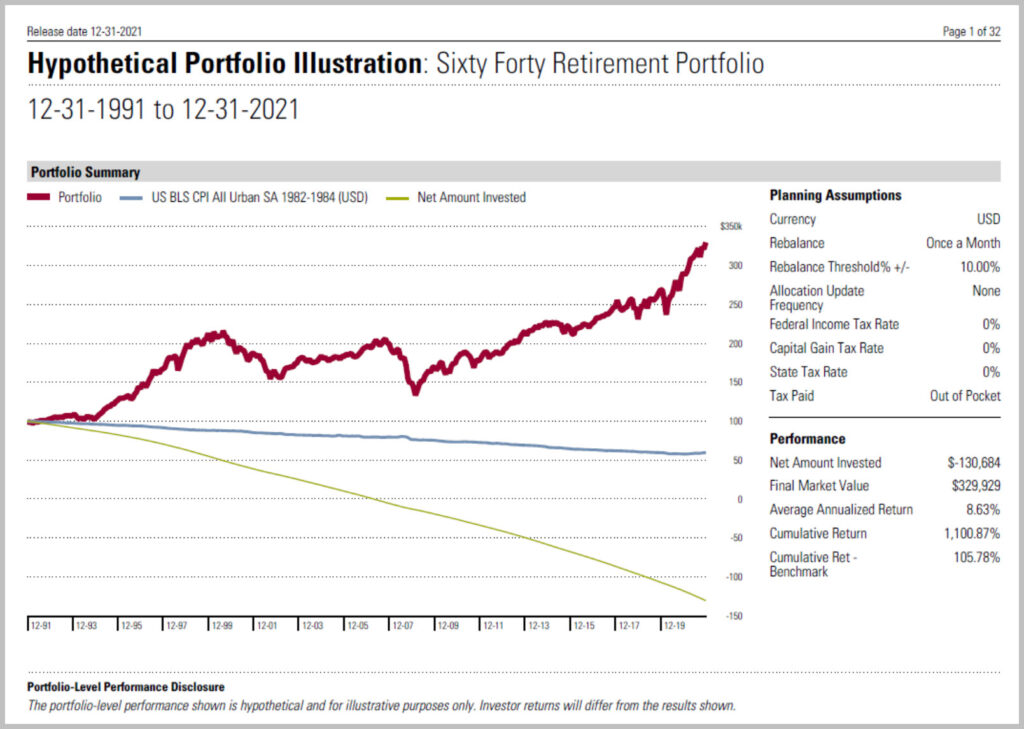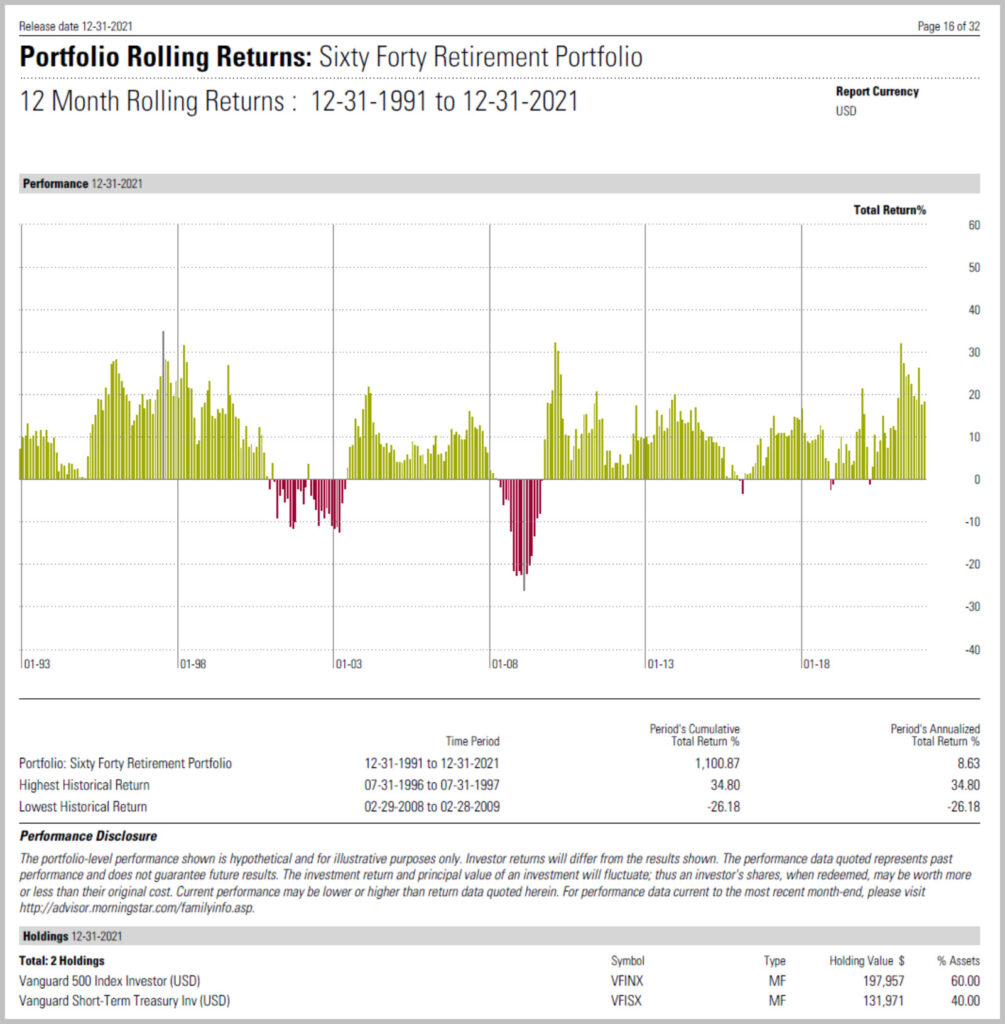 Download the full details on the Sixty-Forty Retirement Plan.  Free report includes returns, monthly income, and risk disclosures available here.
Questions? Talk to Parker Evans, CFP, CFA, David Bennett, CFA, CFP, or Joe Baer, APMA. Call 727-744-3614. Successful Portfolios LLC is an independent SEC Registered Investment Advisor Firm authorized on Schwab, TD Ameritrade and Interactive Brokers.