Empower Your Wealth Journey: Partner with Successful Portfolios and Interactive Brokers (IB) – Special Offer
At Successful Portfolios, we're dedicated to helping individuals and families plan and manage wealth. As an independent advisor, we offer personalized financial advice and investment services tailored to your needs and aspirations.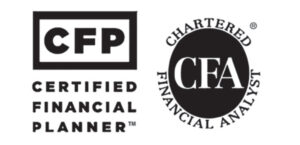 Let our CFP and CFA professionals guide you in crafting an investment portfolio that aligns with your personal goals and risk-return objectives. Boasting over $120 million in assets across 100+ accounts on the Interactive Brokers (IB) platform since 2010, we have a proven success record.
Leverage Interactive Brokers' award-winning platform for online trading and custodial services. Gain access to IB's world-class technology, low-cost trading, and a wide range of investment opportunities by linking your IB account with Successful Portfolios.
Why choose this partnership?
Expert Team: Receive personalized advice and investment strategies from your dedicated Successful Portfolios team.
Secure & Reliable: Trust in Interactive Brokers' long track record of safeguarding client assets and personal information.
Global Access: Invest in diverse asset classes worldwide for optimal portfolio diversification.
Low Costs: Benefit from Interactive Brokers' low fees and tools to maximize returns.
Advanced Technology: Utilize cutting-edge trading tools and technology for informed investment decisions.
Limited Time Offer:
New accounts opened online by June 30, 2023, receive a 24% discount on advisory fees (0.95% annualized) on the first $1 million in assets. Don't miss out on expert guidance at a reduced cost!
Getting started is simple! Please set up your IB account below, link it to Successful Portfolios, and let our CFP and CFA professionals support you in achieving your financial goals.
For questions or assistance, contact Parker Evans, CFA, CFP, at (727) 282-5556. We're excited to help you build a successful financial future.
PS.: Satisfaction guaranteed, or we refund your first month's fee.