Investments
Successful Portfolios is an authorized independent advisor at Charles Schwab, TD Ameritrade, and Interactive Brokers.
You can rely on our Chartered Financial Analyst (CFA) professionals to know the ins and outs of investing in stocks, bonds, exchange-traded funds, options, and alternatives.
Before you invest, we recommend you test your risk appetite with the award-winning online FinaMetrica Risk Tolerance Assessment. It's fast, fun, free, and revealing self-discovery.
Financial Planning
Our Certified Financial Planner (CFP) pros will help you craft a financial plan that maps a clear path for achieving your goals, ambitions, and aspirations.
Gain expert insight and guidance regarding retirement planning, tax and estate planning, asset protection, and investment strategy.
Start planning today with our free online award-winning Right Capital Financial Planning Toolbox.
Wealth Management
Wealth Management is a multi-disciplinary, dynamic process encompassing both investments and financial planning.
Managing wealth shouldn't be a stressful, solo slog. Expert knowledge, experience, and collaboration are essential.
At Successful Portfolios LLC, our life's work is helping individuals and families grow and protect wealth. Let's talk!
Call us today at (727) 744-3614.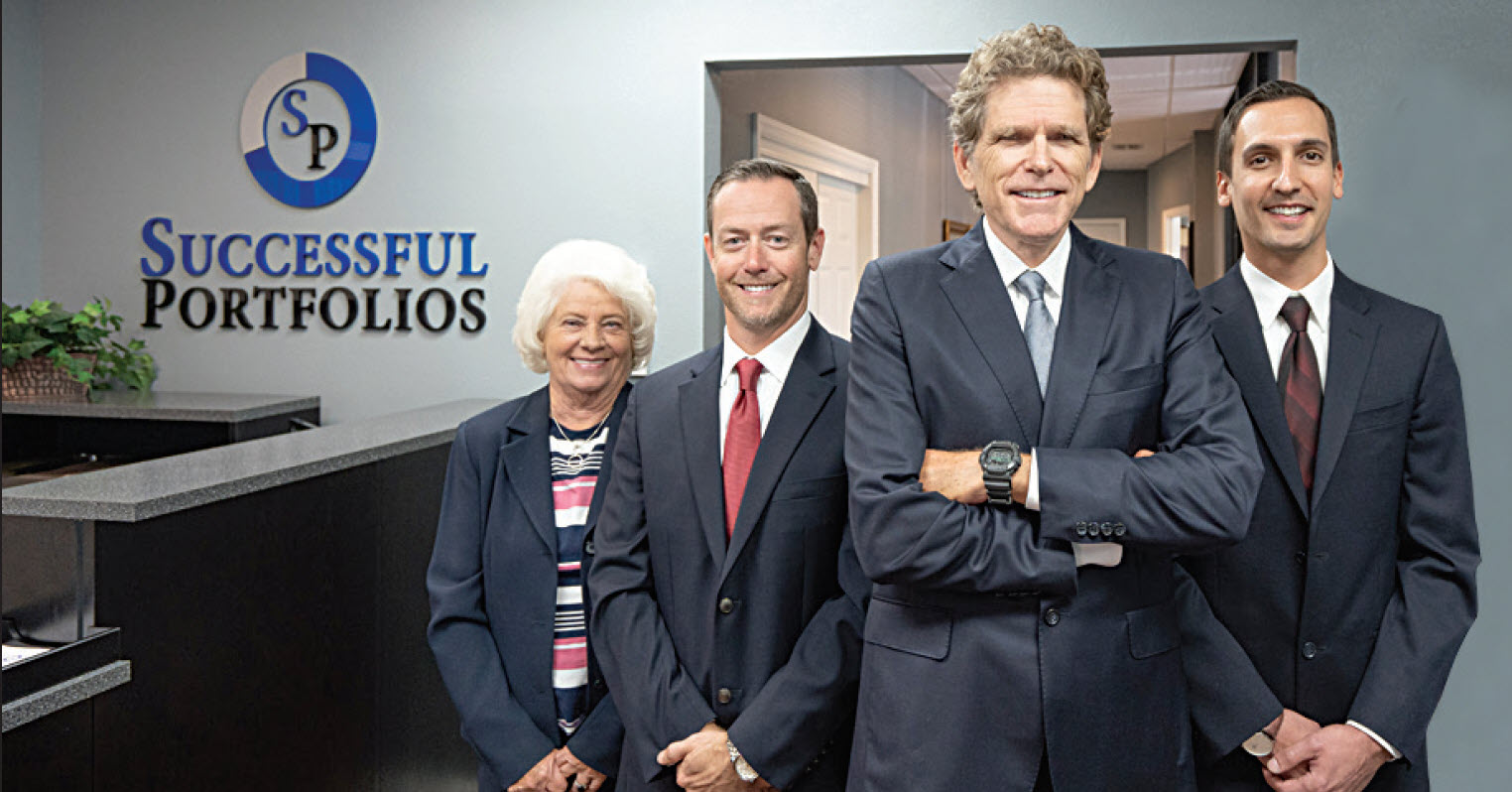 Successful Portfolios LLC is an SEC Registered Investment Advisor located in beautiful Clearwater, Florida. Our independent, fee-only, fiduciary team is the smart choice for wealth management in the Tampa Bay area and beyond!
Founded by Parker Evans, CFA, CFP, in 2010, our team includes David Bennett, CFA, CFP, and Joe Baer, APMA. Today we manage more than $290 million in assets for over 200 discerning clients. It'd be our honor to hear your story. Let's talk!
Call us now at (727) 744-3614.
0
Years of combined professional experience
0
Assets Under Management as of 07/31/2021
Get clear, expert answers to your questions, discover timely investment ideas, and learn proven solutions to your most vexing financial challenges.
Invest With Successful Portfolios
Experienced. Credentialed. Fee-Only. Fiduciary. Consult with our licensed advisors. Satisfaction Guaranteed.