February 10, 2022
Posted by:

Parker Evans, CFA, CFP

Categories:

ETF, Portfolio Management, Stocks
This list of Exchange Traded Funds (ETFs) could be the only investment list you'll ever need – get our ETF Picklist.
Free ETF picklist and sortable Excel worksheet from Successful Portfolios.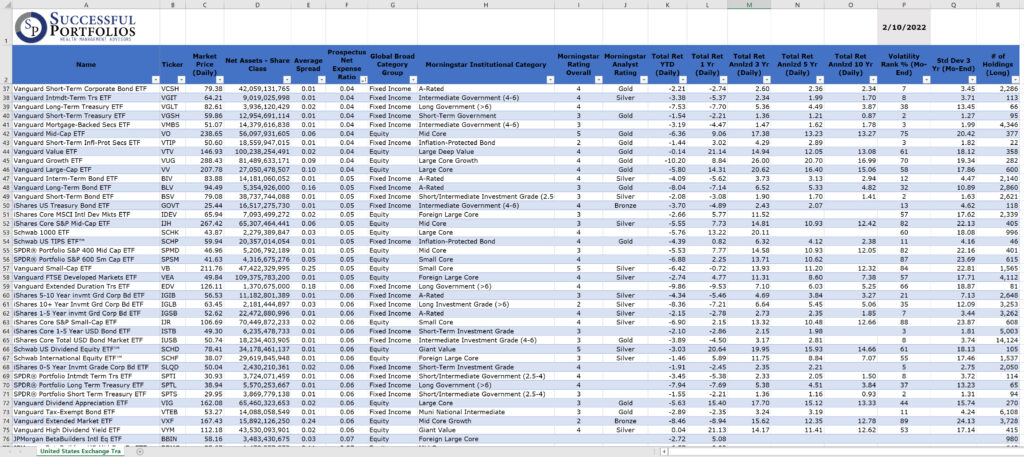 ETF Screen Criteria
We screened 2,953 Exchange Traded Funds, excluding those with an expense ratio above 0.20%. We also excluded those with net assets below $1,000,000,000. We added four large alternative asset ETFs that didn't otherwise make the cut. Our list contains 257 ETFs. It's the ultimate picklist. Check back here for updates.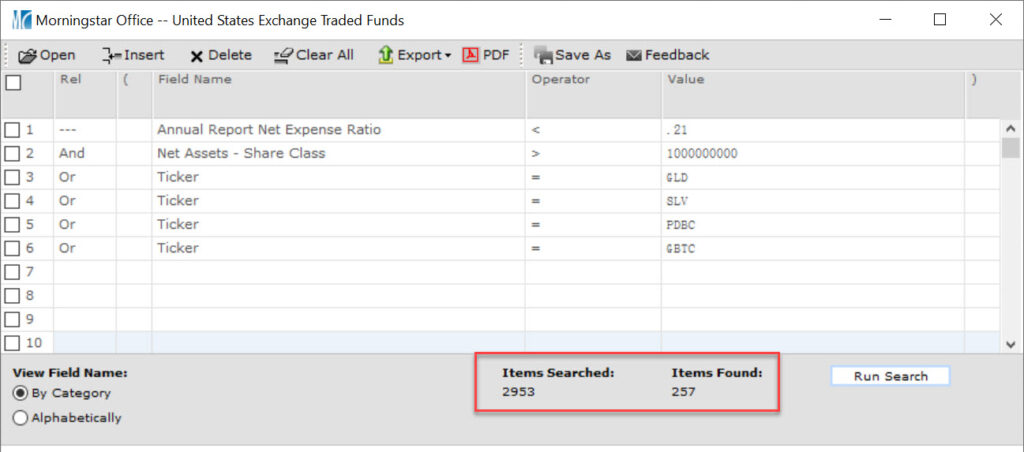 Our screen and worksheet data come from Morningstar.
Retired or planning to? Read The Sixty Forty Retirement Plan. Learn how to best invest in ETFs to produce a sustainable monthly income.